FOSHAN CITY NANHAI YONGFENG ALUMINIUM CO., LTD.

YFA COMPANY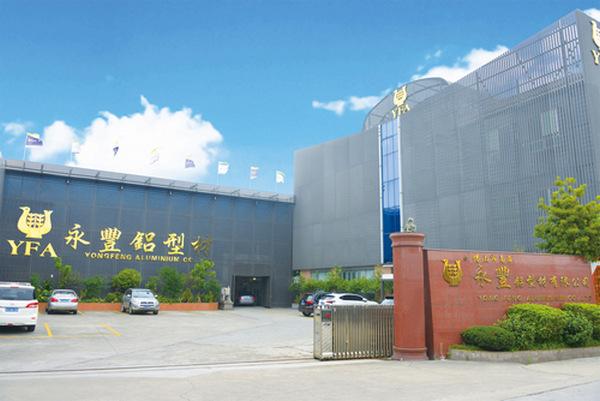 YFA company (Foshan City Nanhai YONGFENG Aluminium Co., Ltd.) is the aluminium curtain rail solution suppiler since 1995 in Foshan City, Guangdong Province, China.
YFA's products including roller blinds profile, zebra blinds profile, shangri-la blinds profile, roman blinds profile, honeycomb blinds profile, venetian blinds profile, vertical blinds profile, panel track profile and curtain track.
In 2005, YFA company set up a finished products department and assembly workshop, to handle the aluminium finished products such as aluminium pergola, louver, shutter, aluminium sun screen,building facade, aluminium railing, aluminium glass balustrade, fence and gate.
In 2019, to meet most of our customers requirement, YFA company start to provide all matching components for our curtain rail as an addition service.
In 2020, in order to expand production capacity, provide an advantage of fast shipment, YFA company established a new extrusion factory in Sihui City, Guangdong Province.
In the same year, YFA company expanded its finished product department into a sister company, Guangdong YONGFENG LIHUA Shading Technology Co., Ltd.(SUNLEVER)
SUNLEVER COMPANY
Guangdong YONGFENG LIHUA Shading Technology Co., Ltd. was founded in 2020.

The special year, full of unknown and uncertainties, is unforgettable. However, the market, full of potentials and opportunities, is unstoppable.
Like our brand name "SUNLEVER" is stepping towards new start and good future.
Leisurely sunshine and enjoyable outdoors are the components of our health and happy life.
So the mainly product for SUNLEVER is aluminium outdoor shading product, such as louver roof pergola.
SUNLEVER has a 1000 square meter office and showroom in Guicheng Street, Nanhai District, Foshan City.
Also SUNLEVER has established R&D team, whole-chain production processand systematic sales service, which makes us have a rich product system, high efficient lead time and confident competitive advantage at the beginning of our establishment!