Roman shade system with patented rope reel
25-04-2022
Curtain rail with components service and assembly are the additional services in YFA.
You are assured of complete system purchase management.
YFA takes care of all your worries about the curtain rail track profiles, including the components if you need.
As YFA has 27 years of experience in producing curtain rail aluminum profiles and a mature R&D department.
YFA can even develop more matching and higher quality components for our curtain rail track profiles.
This is a rope reel with a locking function.
The rope reel is a main component for Roman shade systems.
Most of the Roman shade system on the market are the components that separate the rope reel and the function of locking the aluminum tilt rod.
Since these two components are separated, it can be cumbersome to assemble a completed Roman shade system.

In order to reduce assembly steps and labor and time costs, YFA has developed a component that combines these two functions, and applied for a patent.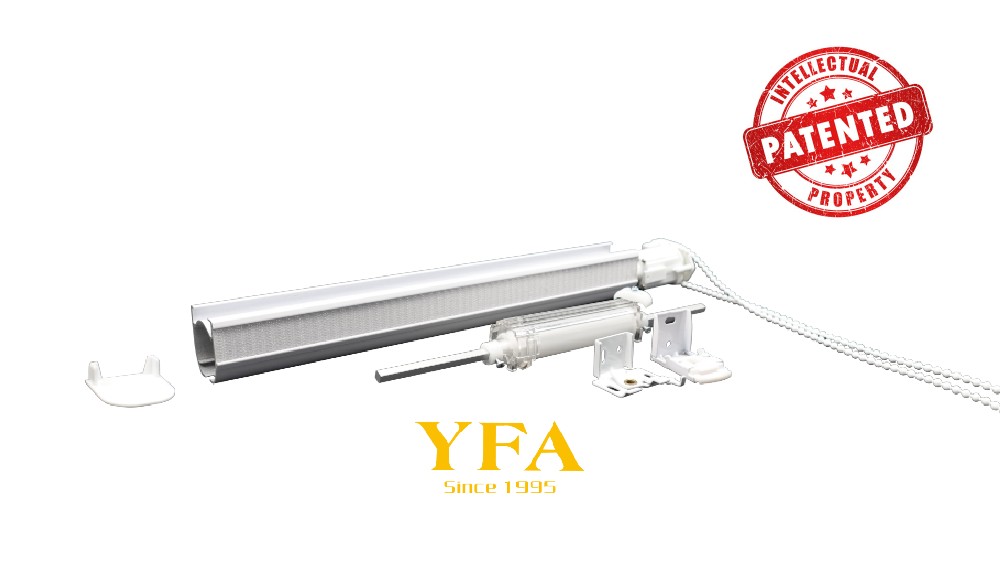 Also, you can turn to YFA for all your customization requirements (bending, punching, double-side tape, velcro, assembly etc.).
Trust YFA, we will bring you more surpriese.