Colourful Aerofoil Louvers For Building Decoration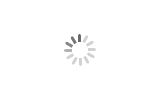 Colourful Aerofoil Louvers For Building Decoration
YFA

Guangdong, China

About 25 days

HSPL
⭐ Material: Aluminium 6063-T5
⭐ Finishing: Powder Coating Mix Color: Pink, Blue, Yellow, light Purple, Dark Purple, White
⭐ Applacation: Facade Decoration for Gardening in China
⭐ Address: Lishui Town, Nanhai District, Foshan City, Guangdong Provice, China
Project Discription:
YFA's Colourful Aerofoil Louvers For Building Decoration is the facade decoration of one of the gardening in Foshan City, China.
This is our new finished products project in domestic in 2020.
With 7 mix color: Pink, Blue, Yellow, Light Purple, Dark Purple and White.
The colorful powder coating finishing of this Decoration Louver is suitable for flower gardening.
As a Decoration Sun Shading louver, this project using a Aerofoil shape of the blade.
With the oval/ Aerofoil shape but without any screws on the surface for the connection of blades and bracket, this is the most popular blade.

Actually before our installation, it just a simple and normal building with no bright color decoration.
If you are not notice the sign name of each building, you can't realize that is a flower field inside.
Before and After photos: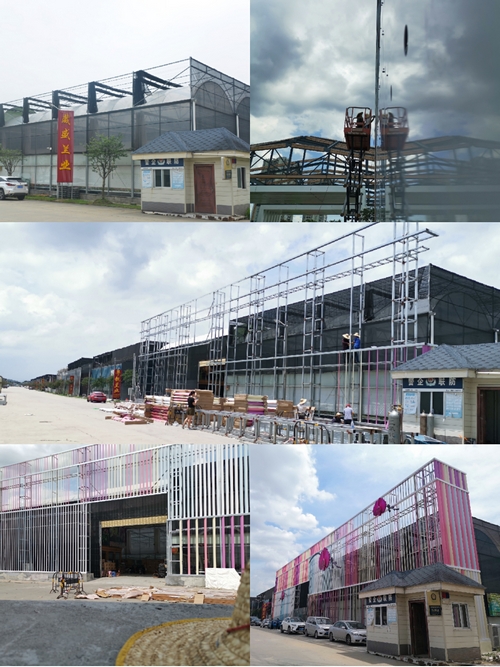 The installated and finished of this Colourful Aerofoil Louvers For Building Decoration is in July. That's the summer in China. The temperature is morn than 35℃.
But we tried our best and finished it within 1 month.
What We Can Provide:

For this project(Colourful Aerofoil Louvers For Building Decoration), we provide:
1)- Size measurement: (We can provide this service for Chinese Project)
2)- Design: design solution and making drawings by YFA.
3)- Product: profiles extrusion-powder coated-cutting-punching-assemnly-delivery-installation.
4)- Lead Time: Within 1 month.
5)- Color: morn than 60 optional colors(YFA's standard color), customized color.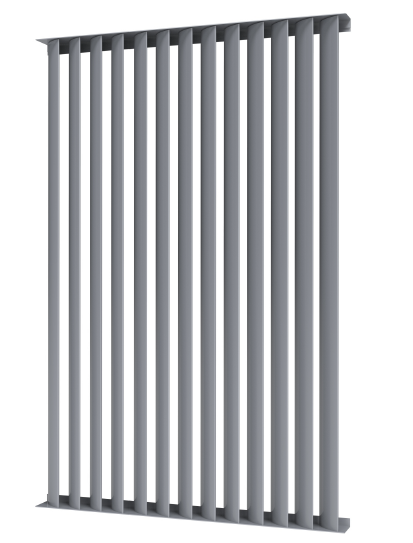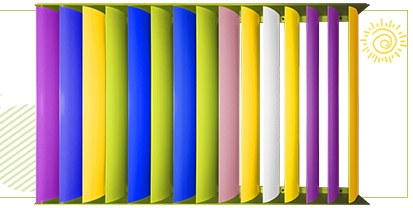 Design:
Fixed Aluminium Aerofoil blades with square tube bracket for Aluminium Louver.
Application:

For house and building shading and decoration.

Contact:

Something details, just feel free to contact with us